Although 2020 has been a challenging year for the group, we can justly take pride in how we responded to the difficulties we faced. Here are a few of our highlights and achievements.
Whilst the first cases of coronavirus were appearing in China, our Chair, Maurice, went on a solo adventure on the opposite of the world to the Caribbean island of Cuba. It is somewhere he had longed to visit and was not disappointment. He shared a brief overview of his trip at the group's February meeting at the American Clubhouse in Cobridge. Click here to see video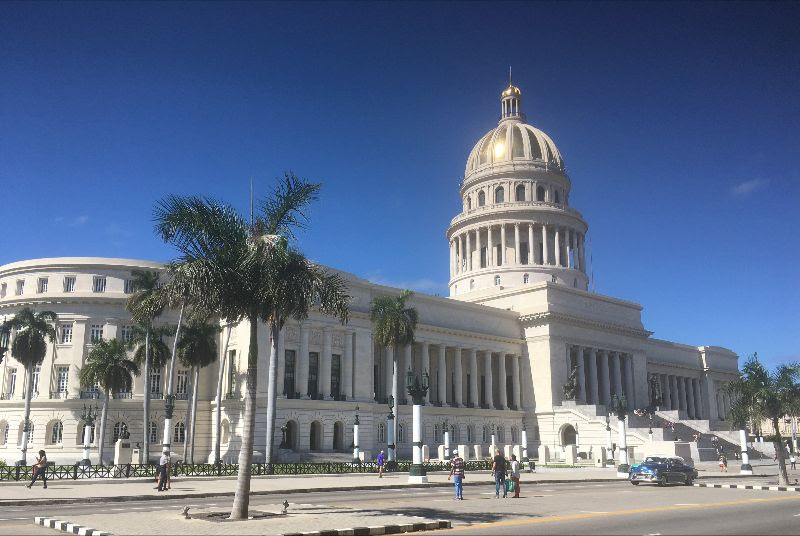 February saw the first ever LGBT Conference organised by the North Staffordshire Combined Health Care Trust. Congratulations to Lesley Faux for a well organized and well attended groundbreaking event.
In February, some group members assisted Deborah Rogers in her creative evaluation of B-Arts, with whom the group has been closely associated for many years. The result was an astonishing collection of mandalas created at our monthly meeting in March…the last one before lockdown.

March 2020 National Lockdown
The Group can be proud of its Trustees and Members who responded to this dramatic turn of events. Our bids for COVID-19 funding were successful. This enabled us, not only to help our own members through the crisis, but also to reach out to other individuals who felt isolated, cut-off and lonely. Our project: OLGBT MIND-MATTERS worked with B-Arts and local independent artists to provide a six-month programme of  craft and performing arts workshops aimed at maintaining or improving participants mental health and wellbeing. By the end of 2020 we increased human contact (online) with regular Monday Zoom meetings; ran two successful craft projects with B-Arts and two equally successful series of singing and dance workshops. We even received a note of appreciation from the Queen's Staffordshire representative.
The June Newsletter featured Angie. whose voluntary work inspired a street sculpture created by Richard Redwin and Jodie Gibson as part of ESSENCE …a public art installation commissioned by Festival Stoke.
During the summer months, we took advantage of the relaxation of restrictions to meet in Hanley Park for a picnic lunch. We were pleased to have received approval from a Park Warden for observing social distancing. Our next outing was to Westport Lake where humans were far outnumbered by water birds. From then on, all our contacts were virtual…but we continued to enjoy each others company and share new skills and experiences in the online workshops.
We are halfway through the COVID Project – if you haven't signed up for workshops there is still time to do so…and please pass on the invitation to anyone you know who might appreciate a bit of human contact. Details of the project below
A Small Challenge
Cast your mind back to 2020 and make a list of things that you are proud of. It could be something that you have made, a chore completed, making contact with someone. 'It doesn't matter how small you may think your achievement…recognizing it will improve your mental health and feeling of wellbeing.' (Psychologist on Radio 4)
Maurice takes up the challenge.
For me, there is lots to be proud of over the course of last year….but I will just mention one thing that stands out. Although I am confident in performing in public, I have a very low estimation of my practical artistic skill. You can imagine my surprise and delight when I, along with everyone else in the workshop, succeeded in producing a booklet at the end of inspirational Deborah Rogers encouraging online tutorial.
Unlike performing arts, like singing and dancing who's benefit you can feel immediately, crafts offer a more gradual sense of achievement. Of course, there is a surge of pride when you complete a task. However, the benefits don't have to stop there. Workshop participants went on to create more items or embellish the one they have made. This means you have an enjoyable activity to occupy your attention and creativity over as long a period as you wish.
Below is a photo of the book Maurice continued to work on after the Zoom session. Others, like Andrew, have created some impressive pieces…but Maurice is proud of his minor triumph.

We are delighted at the number of people who have already signed up to the project ..You can still take part and don't be afraid to invite a friend who might appreciate doing something creative… just email Maurice at olgbt2009@gmail.com
For further advice on mental health there are lots of helpful sources. MIND UK have helpful guidance for LGBTQ people
LGBTQ Bereavement Support
When someone close to you dies the sense of loss and feelings of grief can go on for a long time. Talking to other people who have experienced bereavement can help but for LGBTQ people this is not always easy.  Our relationships may be private or even secret, and we cannot always be certain that those around us will value our relationships or validate our grief.  LGBTQ people may therefore choose to share less with those around them and so may receive less support from their non LGBTQ colleagues, friends, and family members.
Joining a mixed group isn't easy so I'd like to find out if anyone is interested in creating a bereavement support group just for LGBTQ people.  We could meet on Zoom as a peer support group to talk about our experience of bereavement and building a life around our loss.  We can also talk about whatever people find helpful and it doesn't have to be serious all the time, we can laugh together as well as shed a few tears.
Andrew Colclough. Email: andrew.colclough@bjf.org.uk Telephone Mobile: 07770 016978
Want to Help with COVID Research?
The COVID Symptom Study app has been developed by health science company ZOE. 
It is endorsed by the Welsh Government, NHS Wales, the Scottish Government & NHS Scotland. Data collected is shared with and analysed by King's College London & ZOE research teams.
People of all ages and backgrounds are joining together to fight COVID. 
You can support the NHS, help scientific research and help get us out of lockdown safely. Takes 1-minute to report your health daily, even if you are well. Get the app from Apple Store  or Google Play