FEBRUARY 2022
Although the group didn't organise any events of its own for LGBT+ History Month, it supported and promoted events and initiatives put on by others.  Members attended and gave feed back to Northern Broadsides' production of Shakespeare's As You Like It at the New Vic Theatre. The play is queer enough in itself, but this staging had many LGBT+  people in its cast, including a non-binary identifying lead. It was a vibrant, energetic show – the realistic fight scene in Act 1 and the wayward flock of sheep in Act 2 embed themselves in the mind.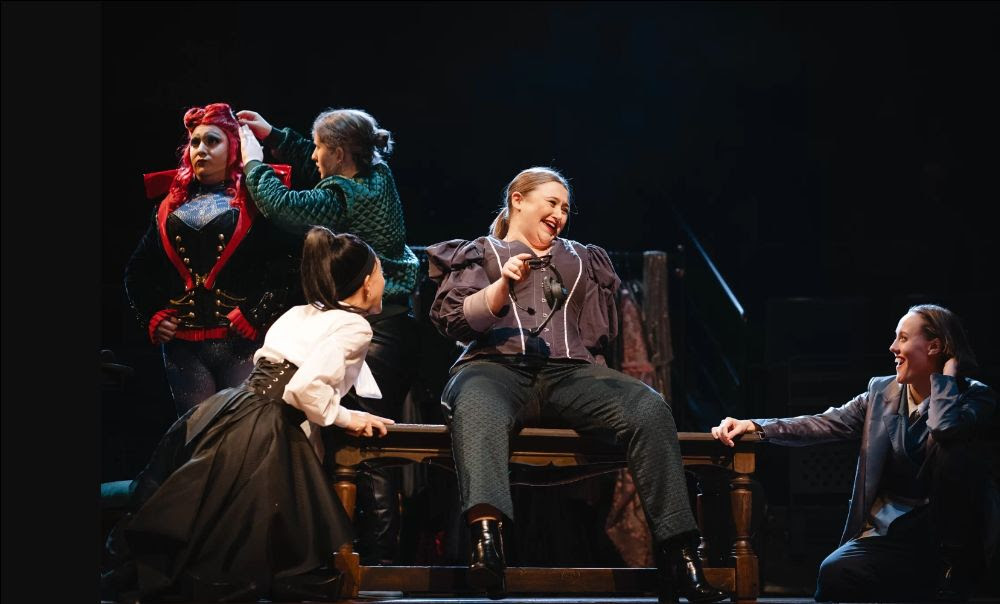 The group received an invitation to a rehearsed reading of Confetti. Those who were able to attend were treated to an enjoyable LGBT+ one man show with plenty of audience participation. Another great fun night out whilst the country still remained under COVID restrictions.
The LGBT+ group in Staffordshire Police made us their chosen charity for LGBT+ History Month. A big thank you to all those involved. For a police force to want to support LGBT+ people is an historic moment to be remembered and applauded.
RECLAIM – LGBT + Mental Health Project

Our first session with Sarah went extremely well. It was wonderful to be back working together.  Deborah is taking part alongside us, as well overseeing the mental health impact of the project on participants. Within minutes, Sarah had us hard at work. We soon had our hands covered in clay making our first objects…roughly inspired by something that made us feel happy recently. Each week we will create something new out of reclaimed clay. Sarah showed us the amount of it at our disposal – it was mind blowing. The above photo shows only a tiny fraction of the different kinds of 'waste' clay available for reuse. Instead of working towards a finished product to take home, we will be free to create objects uninhibited by the rules of firing. It is the process which is more important in this exciting project. Of course, our endeavours will not go unrecorded – stages of the project will be professionally photographed and filmed.
Monday meetings online and in person were all well attended, although the composition of faces might be less than identical. Some people do not like having to cope with barrier of technology and would much rather meet up face to face. Which is fine. Each meeting has fulfilled its aims of bring people together to check on how they are and to enjoy each others company. However, we may have to revert to the original start time of 2.00 pm at the in-person meeting at Fenton Town Hall. Dealing with a cafe full of customers and an equally large number of us in the private room is putting a strain on the system and the small cafe team. There were problems at our last occasion with long service delays. We will decide what's best at our first March online meetings. Watch out for updates.
++++++++++++++++++++++++++++++++++++++++++++++++++++++++++++++++++++++++++++++++++++++++++++++++.
Pensioners Convention
The OLGBT group is affiliated to the Pensioners Convention which has an active local branch as well as a new national LGBT+ Working Group. OLGBT members and mailing list subscribers might wish to read their
Winter Bulletin
that includes articles on banning conversion therapy and applying 'Turin's' Law
++++++++++++++++++++++++++++++++++++++++++++++++++++++++++++++++++++++++++++++++++++++++++++++++++

Look out for the logo above which flags up a health and wellbeing message like the one below. At present we have two Community Health Champions. If you would like to join them please let us know by replying to this email.
Health & Wellbeing Services in Stoke-on-Trent
Do you need support to improve your health and wellbeing?  For a list of local health and wellbeing services compiled by our colleagues in Public Health please visit this page  You can refer yourself to most of these services but some may require you to talk to your GP first.