Looking back at some June Activities – from July Newsletter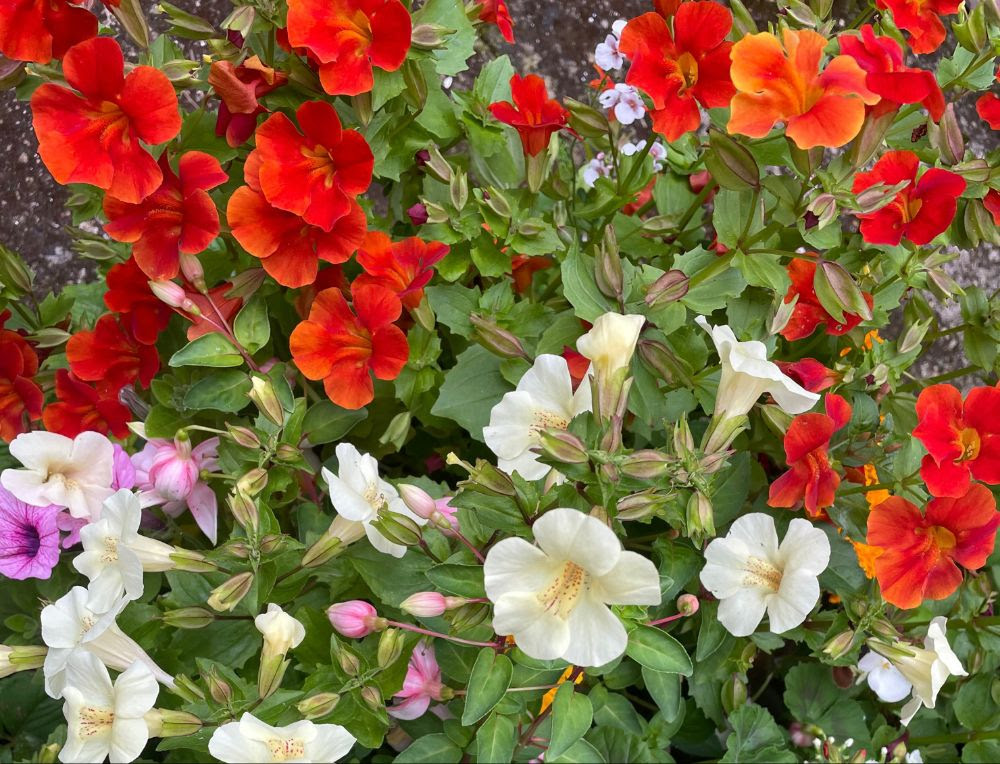 JUNE ACTIVITIES
We only managed one outing to Longton Park at the start of June which was reported in the last newsletter. However, it was reassuring to find that members have been doing lots of activities on their own or with other groups. A small bunch of members revisited Longton Park to take a walk around the lake, interact with wildlife and have a cuppa in the cafe. Brilliant!
Heavy rain and spells of hot sunshine have had an amazing effect on plant life… as can be seen in the above photos of pot of plants in Maurice's garden (top) and from Stephen's most recent visit to Dorothy Clive Gardens (above)
MONDAY EVENINGS ON ZOOM
Attendance at the weekly online sessions continue to be good…even with people going away on holiday. It is always refreshing to see new faces and to hear different voices and opinions. Some of the issues raised are worth mentioning such as the over reporting of COVID deaths…this was challenged. In fact, the Official figures consistently show the opposite. Take a look at this Guardian article.  Another topic was the effectiveness of vaccines against catching COVID. It seems that you can. Although after two jabs you are less likely to end up in hospital; however, it can be pretty nasty as Andrew Marr relates in this interview on his weekly BBC programme '.  .Thank you to Andrew for sending in these links
The Gay Birders Club is a nationwide network of bird watching enthusiasts. There are outings throughout the year in all parts of the country including the West Midlands and Cheshire. The group was mentioned in one of our June virtual meetings. You can find out more by visiting their website which contains a record of events that took place in 2020…and a chance to sign up to take part in up coming activities. Click on the logo below.
.Nicky Bellenger is a Dementia Friends Champion with the Alzheimer's Society. She wrote to us about a session she is running for LGBTQ+ people and those who support LGBT+ people living with dementia. The sessions on 1.00 pm Tuesday 10 August is free but you need to book a place by clicking on the logo below, and completing the form.