September Activities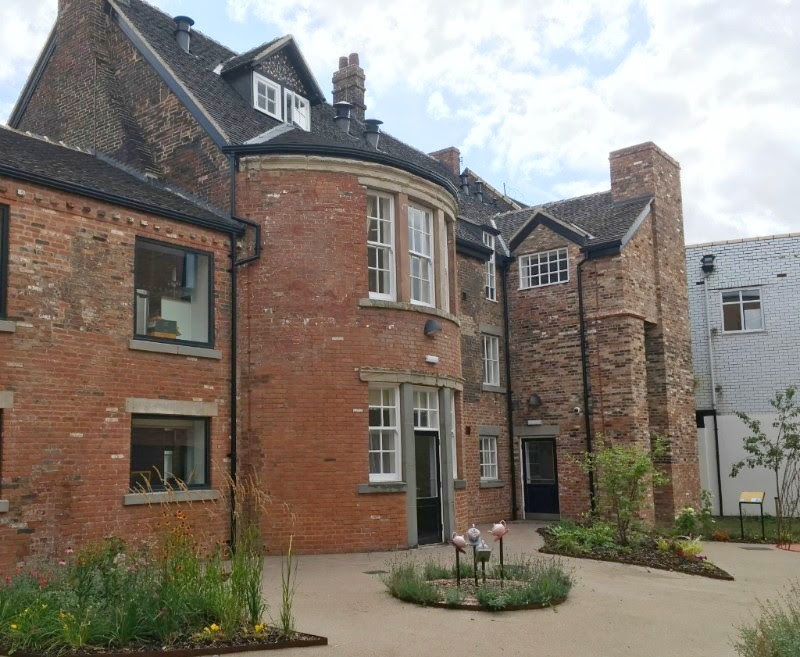 We began the month with an afternoon tea party at Belong Village in Newcastle. This offered a chance to socialize in the pleasant setting of Samuel Bell's Tearoom whilst also sharing and recording our evaluations of the OLGBT Wellbeing Project at its midpoint. Everyone gave a high rating for the range of sandwiches, scones, cakes and drinks…Angie came back from paying the bill with a big smile on her face. It was really good value for money. Maurice was also pleased by the wealth of responses that enabled him to complete the 'midterm report'.
Thanks to the great cooperation by members of the group, the 12 month report was submitted ahead of time and has been accepted by the People's Health Trust. Funds have now been released for the next 6 months.
Poppies: Weeping Window

Image credit: © Getty Images, Jeff Spicer
Several members visited Middleport Pottery to see the cascade of ceramic poppies from a traditional bottle kiln. It was fitting that the artwork should return to the Potteries before it goes to the Imperial War Museums to form part of their permanent collection.
Live Age Festival 2018
North Midlands LGBT Older People's Group has been involved with the festival from its beginning…so it was fitting that this year our contributions included a display with boards of photos created for Stoke Pride this year along with a selection of ceramic items made by participants of the OLGBT Wellbeing  Project.
In addition, several group members signed up for workshops and some even took part in performances by Moving Stories Dance and 'Lost and Found' with Ages & Stages Theatre Company.  Brilliant!
September Meeting

There was no guest speaker and no surprise activity, but this didn't mean we had a boring time…far from it! Free from any external pressures, we were able to mull over the year's activities and to make decisions about future outings and workshops.  Individuals commented on commemorations taking place in the region to mark the end of the Great War 1914-1918. 'There But Not There' is a nationwide installation for the fallen. The project has three aims; to commemorate, educate and heal. You can find out more at www,therebutnotthere.org.uk where you can also purchase your own Tommy silhouette like the one shown above.

If you would like to take part in any creative workshops, please express your interest by email: 
olgbt2009@gmail.com
  or text: 07757 750255 No previous experience is needed for any of the workshops